Friday Five
It's been a hot minute, but I'm trying to get back into updating this a bit more, if anything for the time capsule aspect (I do get a kick out of reading my previous entries, no matter how mundane).
Here are five things I'm loving this unseasonably warm week in DC (OH, is this what Indian Summer is?!)
1.
These pants
from Old Navy. After loving a pair of straight-leg jeans I bought there last March (when I forgot to bring a single pair of pants on a trip to Houston, Hail Mary purchase FTW!), I decided I wanted some straight-leg black pants for work and play in the fall and winter. After trying pairs on from BR, Ann Taylor Loft, and J Crew, who'd a thunk that I'd LOVE the pair from Old Navy? They continue to surprise me. I haven't washed them yet, but have high hopes. I wear them with long-ish tops and cute flats. I might also pair them with my newly-purchased-but-yet-to-arrive booties.
2. Everyday Seasoning from Trader Joe's. I was never one for spice blends, preferring my garlic salt and black pepper for everything. I don't recall when I first bought this, but guys, I put it on ANYTHING I'm cooking on the stove or in the oven. It has that perfect blend of all the flavors.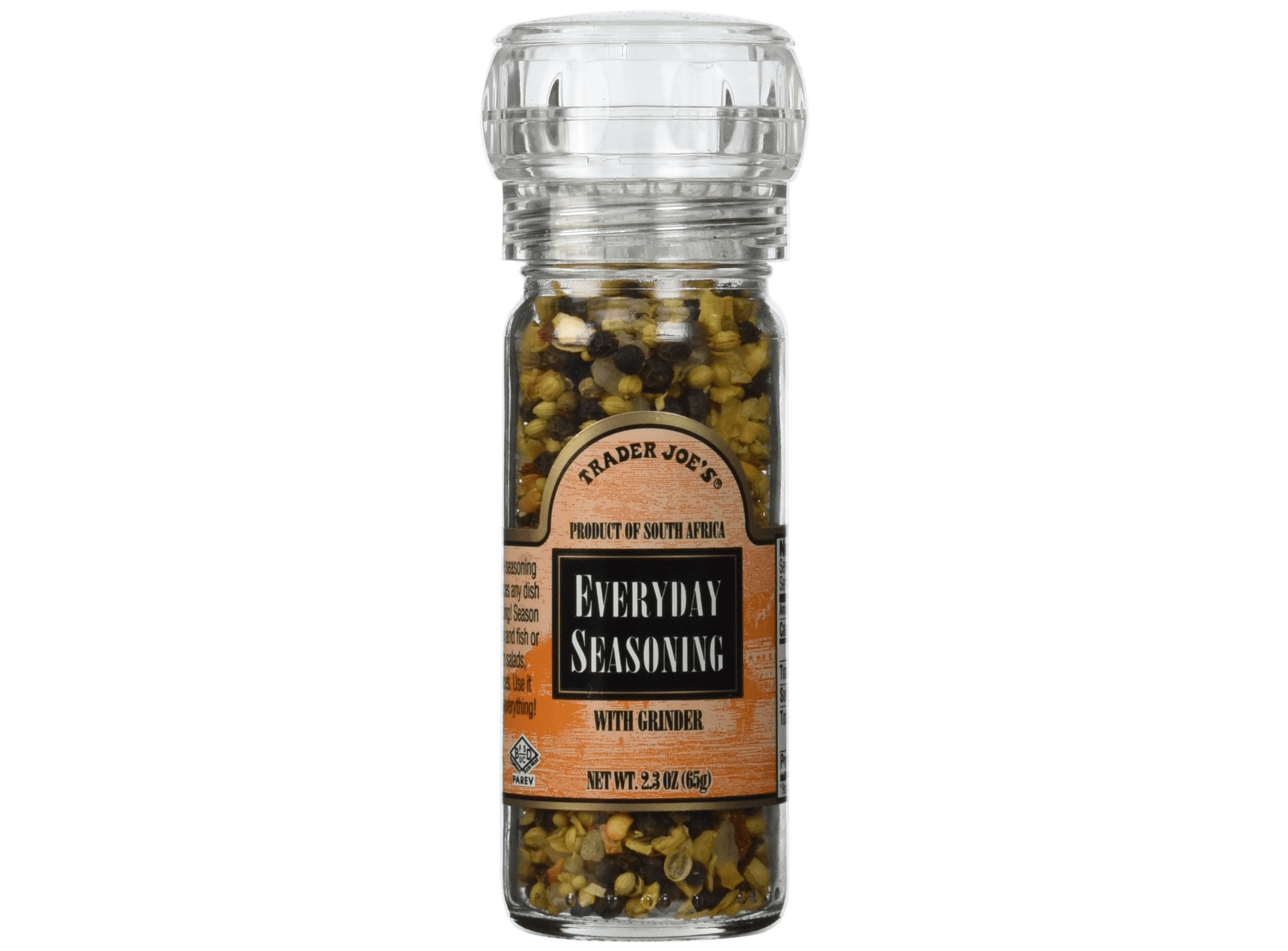 And, don't start talking to me about 21 Seasoning Salute. It has Celery Seed or Salt in it and it's all I taste. Gross.
3. Season 3 of Younger. Guys, it's back. And while I can tell they're trying to string out several storylines for no reason, I love the show too much to complain. Are you watching yet?!
4. Texting with friends about TV shows. I have such fun conversations with far-flung friends over the TV shows we both watch (Younger included). The best is when I'm significantly behind on a show and they're like "oh yeah, I remember when that happened a few years ago"
5. Booking 2017 travel. It's started. (At least the wedding save-the-dates have)
Happy weekend!