Happy Fall, Y'all!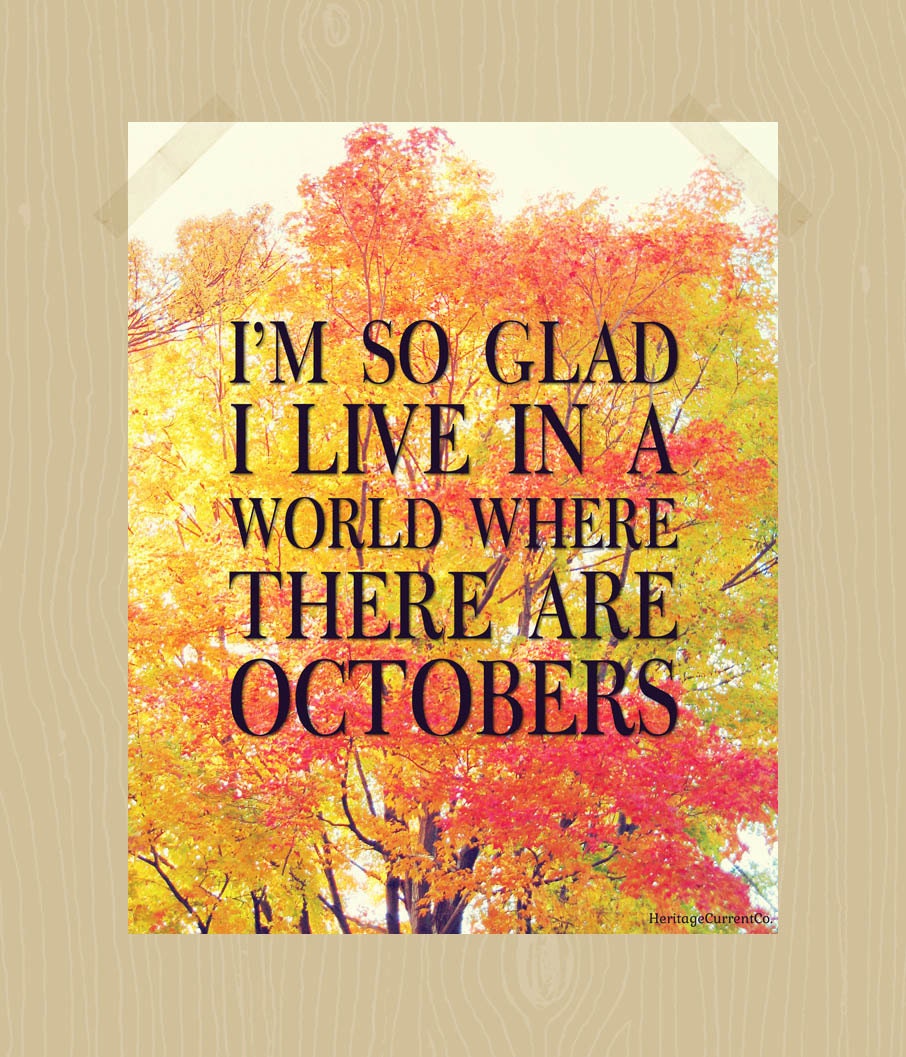 I've seen this quote on several blogs today (and you can purchase the printable of the above at
this Etsy shop
). It's very fitting for my love of autumn and everything that comes with it. And it's from the author of one of my favorite books (Anne of the Island) L.M. Montgomery.
The things I'm looking forward to this month:
--playing my "Fall into Fall" mixed CD, which I made in 2007 and still a winner.
--Two trips back to the great state of Texas to visit family, friends, and a certain
cowboy
.
--Manicures with dark nail polish (my favorite!)
--Drinking Sam Adams Oktoberfest and Shiner Oktoberfest to my (responsible) heart's content (Day 29 of the Whole 30, folks. The end is nigh)
--A fall foliage trip where I will likely spend the whole time saying "it's just so pretty"
--My Halloween costume (I'm still deciding on it, but will likely share soon)
--College football in full swing.